Ampliacion Fisioclinicas
Ya se ha inaugurado la última ampliación de Fisioclínicas. La reforma de un local contiguo al proyectado en 2016 amplía la oferta de servicios y parte de los mismos criterios compositivos. Se ha prestado especial atención a la articulación de los dos espacios y al papel comunicativo que ejerce la propia fachada. Todo ello, bajo la premisa de intervenciones y soluciones constructivas sencillas.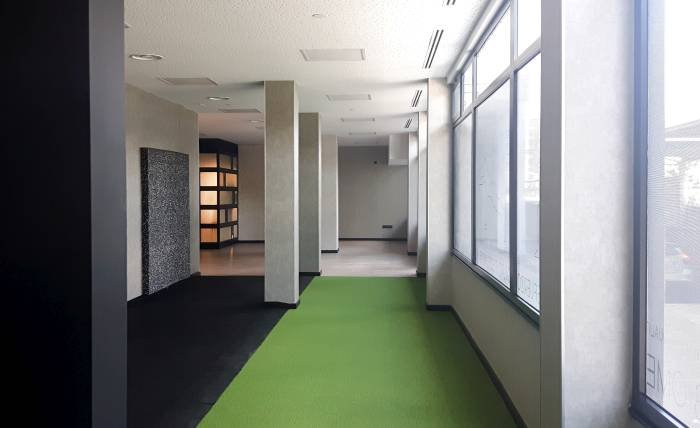 3rd GaudÍ World Congress 11/07/2018
Durante los días 6 y 7 de julio, se celebró en el Palacio Episcopal de Astorga el 3rd Gaudí World Congress. En él se dieron cita estudiosos del genial arquitecto venidos de todo el mundo. Virginia González Rebollo, como responsable de las recientes obras de reforma y rehabilitación de este edificio, participó en la segunda jornada con la ponencia Hallazgos y curiosidades de la rehabilitación del Palacio Episcopal de Gaudí. En su presentación, mostró a todos los asistentes aspectos desconocidos de su construcción y peculiaridades de las propias obras de reforma.
Nuestro propósito con esta conferencia fue el de poner en valor un edificio con sobradas cualidades y defender con ello su inclusión en la lista de obras que Antonio Gaudí ya posee como Patrimonio de la Humanidad.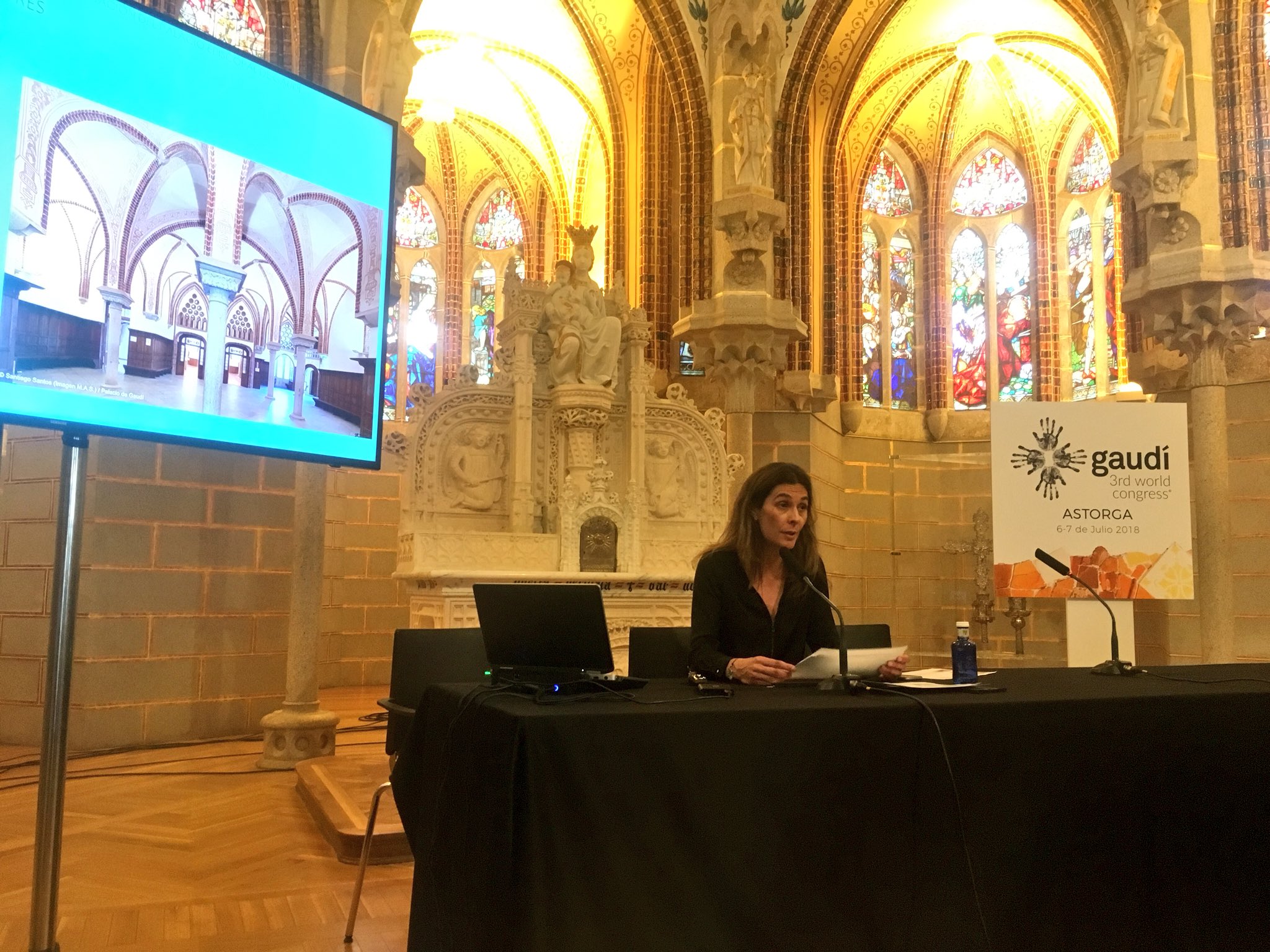 Cocinandos se queda con la Casa del Peregrino 28/12/2017
El restaurante Cocinandos ha resultado adjudicatario del concurso promovido por el Ayuntamiento de León para la explotación de la Casa del Peregrino, el emblemático edificio situado en la plaza de San Marcos.
Estamos inmensamente agradecidos a Juanjo y a Yolanda, los chefs, por invitarnos a participar con ellos en esta aventura y por confiar en Virginiaarq para llevar adelante su proyecto.
Inauguración de los apartamentos SUITE THE WAY en Astorga 17/08/2017
Se ha completado la remodelación de un edificio de oficinas para acoger en sus plantas superiores los nuevos apartamentos que, bajo la marca Suite the Way, amplían, con un nuevo concepto, la oferta de alojamiento hotelero en Astorga (León).
Cada pieza ha sido objeto de un estudio personalizado, por lo que ningún apartamento es igual a otro. Se ha respetado la fachada existente y los cambios en el interior han sido los mínimos e imprescindibles (tabiquería, iluminación y mobiliario). Una obra de construcción sencilla y plazos limitados con un resultado exquisito.
Inauguración de centro de pilates y fisioterapia deportiva del Grupo Fisioclínicas 05/09/2016
Tras unos meses de intenso trabajo, ya están abiertas al público las renovadas instalaciones del Grupo Fisioclínicas en el barrio de Pinilla de León. En Contract se puede acceder a un resumen en imágenes del resultado.
Completada la 1ª Fase de la Restauración del Palacio Episcopal de Astorga 07/01/2015
Han finalizado las obras correspondientes a la reparación de las cubiertas y restauración de terrazas del Palacio Episcopal, obra de Antonio Gaudí (ver rehabilitación).
Adecuación de nave industrial a club deportivo Tenis 5 Pádel 04/10/2013
Ya están en funcionamiento las nuevas instalaciones de tenis y pádel indoor, nuestro proyecto más reciente.
Hemos intervenido en todos los procesos de diseño, desde la escala más global hasta la definición más detallada (ver rehabilitación).
Finalizada la construcción del Centro de Salud de Babia 31/07/2013
Ya han terminado las obras del Centro de Salud de Babia en San Emiliano. Ahora solo falta completar la instalación del mobiliario y ponerle fecha de apertura.
Se ha actualizado la web con nuevas fotos del centro (ver edificios públicos).
Inauguración del restaurante y vinoteca EntreCepas, Astorga 03/09/2012
Además de nuestra web, puedes acceder a nuestra cuenta en Facebook , Virginiaarq Arquitectura, donde encontrarás mas información sobre el diseño y proceso constructivo de este local.
2º Premio Residencia Universitario Campus ULE 10/03/2012
A finales del año pasado, la Universidad de León convocó un concurso de ideas para la nueva Residencia Universitaria en el Campus de la ULE al cual nos presentamos con el equipo de Diego García setién bajo el lema Trigo.
El concurso se resolvió a mediados de marzo, y obtuvimos el 2º premio por nuestro sistema de "agrupación versátil".
La noticia en diversos medios:
Casa de Descanso en Plataforma Arquitectura 14/02/2012
Plataforma Arquitectura publica de nuevo un proyecto del estudio. Esta vez se trata de la Casa de Descanso (artículo).
Virginiaarq en Plataforma Arquitectura 07/02/2012
Plataforma Arquitectura, la web de Arquitectura más seguida en español, ha publicado un artículo sobre el Hotel Abad San Antonio (ver aquí).
Virginiaarq en Arquidea 27/01/2012
El blog de arquitectura Arquidea ha publicado en su web un reportaje sobre la Casa de Descanso (ver aquí). Contiene imágenes y una memoria muy detallada del proyecto.